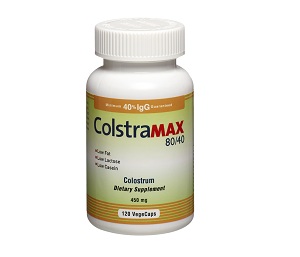 Colostrum is the first lacteal secretions produced by a mammal prior to and just after giving birth. Colostrum is full of rich nutrients and immune factors that set babies on the path to health.
3. Why is "first-milking" colostrum so important?
4. What are Grade "A" dairies?
5. Do pasture-fed dairy cattle produce inferior colostrum, when compared to cows that are fed a healthy well balanced diet?
6. Is there any difference between powder and capsules?
8. How is the potency of ADVAGEN's colostrum compare with other products on the market?
9. How can I find out quickly if the colostrum is of high quality?
10. Will colostrum interfere with my other supplements or medications?
11. What quality control guidelines are followed for the collection and processing of colostrum?
12. Do I have to worry about possible pesticide or antibiotic contamination of the colostrum?