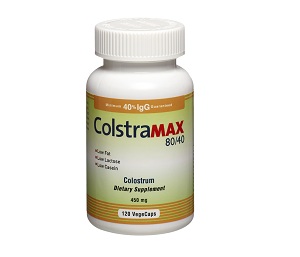 Collection
Redkol colostrum is collected only from licensed U.S. Grade A dairies, with pure colostrum fresh from the first day of milking.
There are almost five thousand dairies and 2.2 million head of dairy cows to draw from across four states (which equals approximately 25% of all dairy cattle in the USA). The colostrum from a cross-section of approximately 15,000 cows is pooled together to form one production lot. This broad cross-section helps ensure high quality colostrum that is rich in nutrients.
Comprehensive quality control program has played a key role in the success and high quality of our colostrum. Complete cGMP and HACCP program, which applies stringent controls on the dairies from which our colostrum are collected. Not only must they be licensed Grade A dairies, they must also comply with strict collection protocols. All colostrum must be collected and placed into sanitized containers and immediately transferred to a freezer to maintain product activity and quality. All surfaces and containers that the colostrum comes into contact with are always sanitized and maintained in as clean an environment as possible.
The colostrum is collected from the dairies by trained technicians. These technicians will spot and report any potential problems that may affect the purity or quality of the product. Once transported to one of the licensed food processing facilities, the colostrum is sampled and sent to quality control laboratory and tested for the presence of any harmful bacteria, antibiotics, and raw liquid quality.
Processing
Redkol colostrum is thermally treated by proprietary low temperature process. The thermal treatment process used has been reviewed, inspected and approved. The product is then either gently spray-dried or further processed by defatting or concentrating the immunoglobulins before spray drying. The low nitrite emission spray-dryers have been specifically engineered to dry colostrum with a minimum of heat exposure, thus assuring no inactivation of vital nutritive agents.
In keeping with our commitment to the highest production values, we do not combine, blend, or mix bovine colostrum with any products that are from genetically modified organisms.